​How To Clean An Air Filter
airqualityguide


05/22/2018 06:39PM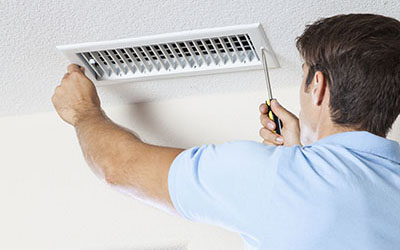 It is important that we learn to keep our air purifiers in stable condition so as to ensure that the air quality is not compromised. Most of the advanced air purifiers have an indicator that then shows you when the filter is due for repair or cleaning. It is however natural that for those that do not have these indicators, the cleaning is to be done after every three to four months. This however varies from manufacturer to manufacturer. Therefore, referring to your manual might be helpful too. But generally, cleaning of filters usually takes the following steps.
How to Clean Honeywell Air Purifier Filters?
First you will need to unplug the machine then start cleaning the exterior pre-filters. Using a damp cloth to clean is the most preferred means. Debris and dust particles can be removed by a vacuum cleaner. After this, you will now open the cover of the air filter. This will enable you to get to the air filter panels that are mostly located on the rear of the air purifiers. You might need a screwdriver to reach the filter compartments in this panel in some models. Once done, you can now remove the air filter. Ensure that these filters are properly handled since they usually contain lots of contaminating dirt. Exercise caution while removing it. Clean the pre-filters with warm water that is equally soapy. Thoroughly rinse it after this. You will need a disposable bag to put the filter in if you feel it should be replaced.
The bag containing the removed filter is to be removed outside for disposal. These filters will usually come with specific instructions regarding their disposal. Therefore, proper disposal is necessary. However, it is true that recycling of these filters can also be done. Then installation of a new filter follows. Ensure you handle this process pretty well. Let the arrows that indicate the direction of airflow guide you. This is because airflow is usually focused to just one direction. Some air filters may be multistage and this will still require that you install them as provided for by the slots. Take in mind the physical design of the air cleaner during this installation. It will be of immense help.
You can now have the air filter cover replaced and closed. Reinstall everything in the right order; just as you had opened them. After that, you will need to plug in the machine and test if it is properly operating. Perform the test so as to demonstrate if this machine recognizes the new filter.
You can get more info here: https://en.wikipedia.org/wiki/Air_filter